Energy Healing Offered by Living Intentionally

Living Intentionally draws upon over 30 years of experience in QiGong, Quantum-Touch®, Etheric Field Balancing and chakra clearing/charging. Although Etheric Field Balancing was the first modality I learned back in the 1980s, much of the work I do these days is Quantum-Touch (Level 1), Supercharging or Core Transformation. Any of the modalities can be equally effective, but field balancing is an in-person experience whereas QT in all its flavours can be in-person (hands-on) or distant sessions.
Etheric Field Balancing strives to enable energy to flow through blocked areas and is a very tactile experience for both client and practitioner. It is not a hands-on modality, per se, but rather features the practitioner pushing energy through the auric field to unblock areas. The vast majority of clients have found these sessions to be profoundly relaxing.
Due to COVID-19 and Monkeypox, Living Intentionally is currently limiting all client work to distant sessions over audio- or video calls using apps such as Skype. Watch this space for updates on the status of in-person, hands-on session availability in the Tokyo area.
If you want to know more, please use the contact form below and I'll do my best to answer any and all questions you may have. If you already know what you want done and just want to book some time, feel free to visit our online store to purchase either individual or multiple sessions. With each session purchased, my e-mail address will be sent to you so you can contact me when convenient to arrange your sessions. All payments are via PayPal. If you don't have a PayPal account, please note that you can still pay for sessions at PayPal without having an account and just entering your credit card information.
Living Intentionally came into being on December 27, 2008. The company operates out of Tokyo, Japan.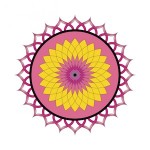 Feel free to contact Living Intentionally by using the form below: