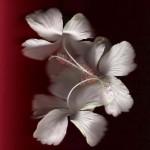 With all the change that has been going on in my life over the last couple of years, a recurring theme has been forgiveness. The early morning hours today really brought home the significance of forgiveness in the form of a dream.
The dream was beautiful and disturbing. I'm not going to share the details. All I can really say about it is that reflecting upon it has been quite profound.
Profound. That sums up the experience of forgiveness itself, I think. In learning how to forgive, we learn how to move forward. Without the capacity to forgive, we can never really grow into the person we wish to be because we'll be held back by perceived sleights, pain and remorse.
For most of my life, forgiveness has not come easily. I think I got confused at some point between the important difference between not forgetting and not forgiving. It can be vital that we remember, but it's equally as vital that we forgive.
Forgiving others is but one part of the equation; forgiving ourself is equally, if not more, important. A perfect example where self-forgiveness is crucial is when somebody is at the receiving end of abuse. It's easy to see how we may have trouble forgiving those who abused us. It can be less easy to see that we can be terribly hard on ourself for allowing the abuse to happen in the first place.
In other areas, we may perpetually punish ourself for the hurt we've inflicted on others. This can especially be the case when harm comes despite our best intentions to the contrary. That certainly has been a part of my life, and learning to forgive myself as I am learning to forgive others continues to challenge me.
Last night's dream gives me hope that I'm finally learning to let go of my anger, to allow myself to grieve as fully and as deeply as I need in order to heal completely.
That dream was beautiful and disturbing. Kind of like life.