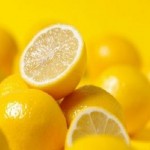 Various religious and spiritual practices have cleansing rituals that are intended to purify the body and spirit in preparation for a significant event. Purifying the body is a noble gesture, but is it necessary?
Given the diet of the vast majority of people, the answer is a resounding yes! Purifying the body of toxins is extremely important. Don't stop reading yet, though! I'm not telling you to pick up a Master Cleanse kit and go off on a 10-day cleanse. Purifying the body and cleanses are not the same thing.
Purifying versus Cleansing
Let's talk about a typical Master Cleanse session, shall we? The Master Cleanse, AKA The Lemon Detox Diet or Maple Syrup Diet, is a 10-day, liquid diet that was created back in the '40s and found renewed interest in the '90s. The basic idea is that in taking in nothing other than lemon juice, Grade B maple syrup and cayenne pepper, you purge the body of toxins and remove all manner of cravings.
Looks good, right? All sorts of people have touted the health benefits of maple syrup. Right? True, maple syrup has nutritionally significant amounts of zinc and manganese. It also has trace amounts of amino acids as well as a small amount of potassium and calcium. The problem with maple syrup is the fact that it's mostly sucrose.
When you combine lemon juice and maple syrup, all of the calories being taken in are carbohydrate-based, in the form of fructose and sucrose. They're sugars, which, if you've been reading the articles here for any amount of time, you'll know are not good for us.
"But it's fruit," you say. Sure, lemon is a fruit. The sugar in fruit isn't what our bodies are looking for when we eat it, though. The sugar we so gladly tolerate in the fruit is the penalty we put up with for all the other good nutrients and vitamins to be found there. Even that doesn't sound so bad.
It wouldn't be all that bad if the idea were to have some lemon juice and maple syrup on a daily basis. Not great (thanks to the maple syrup being so darn sweet), but not so bad. But the protocol is 10 days. And it's there that we run into problems.
First off, the protocol has no protein. The body is reasonably well suited to going without various nutrients for short periods. After 3 days of no protein, however, the body begins to break down its own muscle in order to provide the protein and amino acids necessary for life. Yes, life. L-Tyrosine and L-Tryptophan are vital amino acids that we take in from a protein-rich diet. Without them, our brain function falters.
As I said, after three days of no proteins, the body goes into emergency mode. Enzymes are released that caused the body to break down its own muscle tissues to create brain food and release the amino acids required to keep the neurotransmitters in our brains functioning. Even so, our brain function falters. It's not unusual for people at this stage of a fast or cleanse to experience hallucinations and mood swings as the brain chemistry moves far from normal parameters and our brain's communication systems begin to break down.
The flip side of the protein problem is the simple lack of calories. The body will begin burning fat at super-increased rates. Again, it's a situation that looks good at first glance, but it has serious health implications. The problem is that most toxins are stored in our fat cells. Sudden reductions in fat result in toxins being dumped into our blood stream. The sudden load on our liver and kidneys is a tremendous burden.
Another effect of the severely restricted diet is a lack of essential nutrients and vitamins. The body has, at great expense to itself, the capacity to survive fasting by burning its own muscle for proteins and amino acids, but it has no such function to create nutrients and vitamins from nothing. Over the course of a short-term fast, the damage done will be insignificant. Over a 10-day period, however, there can be enough damage to cause substantial health problems. This is especially so for somebody who is already suffering from issues and, therefore, whose health is already compromised.
The lack of calories also creates a different problem: starvation mode. The body has a sort of resource manager that monitors our available calories. This process is very sensitive. After even 12 hours of no food, our body enters a state of conservation. It senses lack and so anything that we ingest it wants to turn to fat for later use.
Of course, a cleanse has such a dearth of calories that this doesn't work … until the very end of the cleanse and you're done. Once you begin eating again, literally every unnecessary calorie is turned to fat. The body doesn't realize that the fast is finished, and so it swings back the other way, preparing for yet another brutal round of doing without.
This starvation-mode reaction to fasting is why we don't do well with diets. You've probably heard the term "yo-yo dieting" before. The term comes from the famine-feast-famine-feast oscillation wherein the body constantly tries to protect from future starvation by creating advance fat stores.
Cleansing and Losing Weight the Healthy Way
Over millions of years, the body has evolved to have everything it needs to clean itself of toxins and to maintain optimal weight. All we need to do is give it the right conditions in which to carry out this task. The right conditions are astonishingly simple:
Stay well hydrated by drinking plenty of clean water.
Eat small portions, 4-6 times/day to avoid starvation mode.
Eat whole, unprocessed foods.
Keep your diet high-protein and low-carbohydrate, made up of animal proteins, veggies, fruits/berries and nuts.
Get regular, moderate exercise enough to make you sweat.
Our liver, kidneys, perspiration and respiration are all key players in releasing toxins. Staying well hydrated is of vital importance to enabling our body to pass toxins in urine. Along with exercise, we pass the rest through our perspiration and respiration. So, get off the couch, eat right (and often!), and get a decent amount of exercise.
Whatever you do, don't fall for the false hopes of a cleanse and a diet as the answer to well-being.