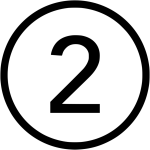 There are times in life when we may just get it all wrong. Unless you wound up dead, however, the opportunity (or not) of having a second chance to get it right pretty much boils down to one thing: the decision of whether or not to allow that second chance to happen.
Some people live in a black-and-white world wherein they allow one chance and one chance only. "If you hurt me, we're done." It's an all-or-nothing affair that disallows anybody involved the privilege of making a mistake. By nature, it's an unforgiving way of living. Being unforgiving may seem to protect one from hurt, but it also isolates one from the potential expressed in vulnerability. You see, while we may be hurt through our vulnerability, it is also through vulnerability that we find truth and connection.
Forgiveness is paramount in weathering the ups and downs of a relationship. If we're stuck in a victim mentality, it can be amazingly hard to forgive somebody for a slight, whether real or perceived. As we begin to understand that our behaviours are all the sum of what we've been taught and learned, it becomes easier to see others as reacting to their triggers. They're not so much trying to hurt others as they are trying to protect themselves.
For a long time, my marriage was awash in slights, both real and perceived. My wife and I walked around angry and disgruntled, probably me more so than her. As I got angrier and more unhappy, my shenpa taking full control of life, I'd fixate on the first shiny thing that looked like it'd make me happy and emotionally off I'd go. I wound up disconnected and distressed. The disillusionment that came with my marriage being unable to make me happy and, damn it, nothing else seeming to manage it either, overran everything.
The Grass Generally Isn't Greener On The Other Side
I was quick to spout that happiness comes from within, but my actions didn't bear that up in any fashion. The truth was that I was dependent upon external gratification in order to feel happy. I needed recognition from others. When I couldn't prop up my ego, I needed others to do it. Whenever it got dull where I was, I'd be ever on the lookout for the next shiny bit to come along and make me happy.
Of course, it was all transient. It was all a facade. Happiness really does come from within. Without that baseline of peace and acceptance of yourself, you have no capacity to find that peace and acceptance of others. If you're critical and intolerant of yourself, so shall you be with others. That's just how it is.
As I drove my life into the ground, seemingly powerless to do anything about it, I ran. First emotionally, then physically. I ran, knowing that somehow I needed to fix what was broken in myself. That kicked off the most amazing exploration of Self I could have ever imagined. It continues today. And it is the inspiration for Living Intentionally and the wellness coaching that I hope to do.
I stopped running. I faced myself, warts and all and learned how to love what I saw. I learned how to truly believe that despite my apparent failings, I am a perfect reflection of Source. As such, I am worthy of love, of healing and of a chance to finally get it right.
Source seems to have agreed.
I remember sitting at home in Shizuoka one afternoon and thinking about my situation. "I want my family back," rang true and clear in my mind. The truth of those words was so sharp that I broke down. My journey had taken me far away, and now I knew it was time to go home.
There was no real expectation that it would happen, just that I accepted fully that it was what I wanted. An interesting thing happened in return: All sorts of work for me began popping up. Not in Shizuoka, mind you, but in Tokyo. Suddenly, I found myself travelling to Tokyo to spend a weekend here and there.
December rolled around and we made plans for me to be home for Christmas. Work continued to beckon, but now it was almost as if there were a conspiracy. Each time I was preparing to return to Shizuoka, another call for work would come. Money was tight, and to save money I didn't even bother heading back between Christmas and New Year's.
I planned on heading back to Shizuoka once the kids got back to school, but then another call for work came. And another. And then the offer for a full-time position. As I said, Source conspired. I was the Ideas Guy. I wanted my family back. Source was the Details Guy. Source, it seems, has a handle on employment opportunities.
At some point, I really do need to get back to Shizuoka. I've been rotating through the same small assortment of clothes for ages. I came here on December 9th and it's now February 13th. I'm looking forward to wearing some different clothes for a change.
As for another chance to get it right, I'm grateful for it. We tore things down to the very foundation. This time, we're building it right.