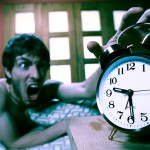 I've often written about the need of getting enough sleep at night, but I don't think I've touched on the risk of getting too much sleep. It's great to think of sleep as being the healing elixir of life – and for the most part, it is – but as with so many things in life, too much of a good thing has its downside.
When it comes to oversleeping, the downside is significant. Oversleeping – considered by most experts to be 9 or more hours per day – has been linked to a host of medical problems, including:
Diabetes
Obesity
Heart disease
Increased risk of death
Headaches
Back pain
Depression
One of the immediate side effects of oversleep is the increased production of cortisol. Cortisol, AKA hydrocortisone, is a steroid produced by the adrenal cortex. In periodic, small amounts, it helps to control inflammation. Unfortunately, chronic presence of cortisol seems to produce just the opposite effect, inflammation. The longer we sleep, the more likely we are to awaken puffy-eyed and feeling unwell.
In addition to cortisol, oversleep disrupts production of the brain's neurotransmitters, primarily serotonin. Serotonin and melatonin production and release are tightly bound to the day/night cycle, and insufficient daytime light stimulation can be profoundly disruptive to adequate serotonin levels. With inadequate serotonin levels comes inadequate melatonin levels in the night portion of our circadian rhythm. Serotonin and melatonin supplements are available, but are a poor substitute for maintaining a proper circadian rhythm.
The amount of sleep we need varies over the course of our lifetime and is dependent upon the physical and emotional stress we experience at any given time. The general agreement, however, is that we should get no less than 6 and no more than 9 hours of sleep per night.
Alcohol is one substance that tends to disturb the quality of our sleep and, therefore, encourage oversleeping. It's best to avoid alcohol at all, but especially in the hours immediately before sleeping. As well, try to get regular bed- and waking times. Practising good sleep hygiene will help you improve the overall quality of sleep and help to reduce the tendency toward sleeping more to make up for any lack of quality.
Two of the best ways of improving quality of sleep I've found are blackout curtains and a night mask. The combination of the two help keep light bleed to near zero. This is an important part of a good night's sleep because any stimulation of the hippocampus by light turns off melatonin output. Avoid any use of night lights, and under no circumstances should you hit the fridge for a midnight snack.
It's important to realize that there's no such thing as "catching up" on sleep. Once you've missed sleep, it's gone forever. The only true answer, therefore, is to ensure you get the right amount of sleep every day. The ideal bedtime is 8 hours prior to sunrise on the longest day cycle of the year (in summer). Maintain that same sleep/wake time throughout the year, ignoring DST in areas where that is practised. Doing so will give you the optimal balance of day versus night and set you up for sleeping just the right amount each and every night.
Sweet dreams.