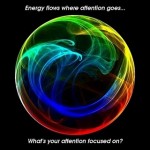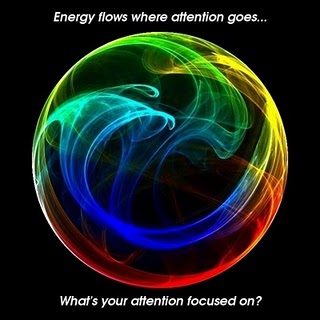 Over the last few years, I've gone through some pretty rough times. For the most part, I've kept pretty quiet about it, preferring to be stoic and just suck it up. That worked well enough for a while, but I did eventually hit a breaking point whereby my focus devolved. Instead of always looking forward to an ever-expanding horizon of possibilities, I got mired in navel gazing. I began ruminating on my problems and it wasn't long before I found the problems getting worse and spreading outward to encompass nearly all areas of life.
Sure, I can blame COVID. I can blame a down-turning economy. I can blame ill health and a run with cancer. I can also blame that demon alcohol as I found myself slipping into feeling sorry for myself and drinking more than would otherwise be considered to be healthy. Yes, I could do all those things, but the reality is, as always, that where attention goes, energy flows. We live in a Law of Attraction world. Thought and outcome are dictated by The Law. And, as you'd think I'd have it emblazoned upon my psyche by now, I managed to live quite a number of years increasingly in the despair of feeling separate, sick and unhappy.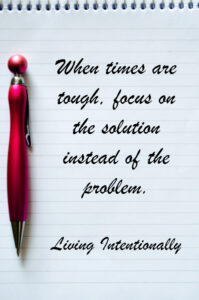 Despite championing the concept of Law of Attraction for many years, I, rather amusingly (annoyingly?) managed to live as though The Law did not apply. Let me tell you, the results were predictably unwanted. Thankfully, I've managed to regain my footing and am seeing some pretty staggering changes occurring over a similarly staggering short period of time. It's serving as a really fascinating and welcome reminder. As Dr. Wayne Dyer used to so lovingly advise, "When you change the way you look at things, the things you look at change." And change they have!
The COVID poundage that I've been accumulating has suddenly and dramatically begun to disappear. The sleep that was so bad for several years has improved and now I'm awakening in the mornings feeling refreshed. My outlook has improved. My relationship with my partner likewise. And even a shift in my business outlook has brought with it unexpected and welcome revenue opportunities.
In other words, focus on the desired outcome no matter what! It's an essential part of manifesting the outcome you desire. Remember: When it comes to The Law, the combination of our attention and our actions create the outcome we experience. When we learn to shift from a victim viewpoint to one of empowered action — even when we don't know how we'll get to our desired outcome, we avail ourselves to allowing the universe to offer near-infinite avenues of possibility.
It's been a frustrating experience to lose my way, but I'm grateful for how the lessons have played out and led me to where I am today. I'm rejuvenated and excited for what is to come. I'll continue watching for and being open to all the opportunities that are sure to come my way.
Much love,
trane