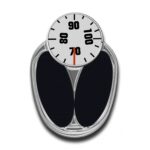 Greetings, everybody!
I hope that all is well with you today! I'm feeling good and feeling inspired. Today is pending Day 3 of the Weight Loss Challenge (WLC), but because it's raining this morning, I'll wait till later to get outside for my workouts.
I can, however, steer you to a YouTube video on my personal YouTube channel that breaks down the exercises I'm doing. If you'd like to have a look, please click/tap on the image below:
Much love to you all!
trane