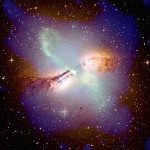 Over the last couple of days, I've been thinking a fair bit about the essential nature of Being versus the concept of belief systems. In much of what is written — indeed, of what I've written — about the Law of Attraction involves believing we can have something, e.g., abundance or wealth, and then relying on that belief to guide LoA to bring that outcome to us. I'm beginning to wonder exactly how true that might be.
Essentially, the situation boils down to the issue of Being versus belief. Being is our base state, if you will, of expressing our true, essential nature. In simply Being, consciousness expands outwards far beyond our physical expression. In the stillness of Being, we experience a realm of consciousness that ultimately transcends the typical laws that we associate with our physical universe.
When it comes to manifesting outcomes via the Law of Attraction or whether it be setting a healing intention, I've come to realize that belief is unnecessary. Why do I consider this to be the case? In the realm of pure consciousness and Being, there is only the direct knowing of experience. Within pure consciousness, there is no "I think", "Maybe" or other temporal constructs. There is only the empirical truth of direct knowing. Either one has direct knowledge of something or it is effectively untrue.
The state of truth being based entirely upon empirical knowledge of pure consciousness is the realm of yogis and gurus. A yogi either knows something to be true through direct, first-hand experience via consciousness or it remains an untruth. This viewpoint is based on the fact that scientific truths lay in deduction, but that the deductions lay outside of personal experience. That religious faith is entirely on the belief in something being true, but that it remains unknown and outside of direct experience.
I've come to strongly trust this realm of direct conscious experience as being the only real truth. Science does a lot of great stuff that enables wonderful technologies to spring forth. Science has solved a lot of challenging problems for us and will continue to do so. That said, science does not (yet) have the vocabulary with which to describe things outside its ability to directly observe. Because science itself is not pure consciousness and does not inhabit that realm, it is unlikely that we will see science being able to answer those age old questions regarding the nature of our universe.
Faith, on the other hand, is equally limited in that it is entirely based on chronic thinking. And while an essential component of faith is doubt, it is hinged upon that doubt being purposely replaced with firm belief. Just as with science, the great limitation of faith is that it is based on things that lay outside of one's experience. It is believed to be true, but the believer does not carry in his/her heart the direct experience of knowledge.
So, back to Being, pure consciousness and the Law of Attraction. The reason why belief is unnecessary is that in expanded consciousness, one knows that the creation is possible. One knows that in the simple act of Being and knowing that it will come to you, it will manifest. This is the fundamental difference: the belief that something will manifest versus the knowledge that it will.
What do you think? I'd love you to share your thoughts with me.