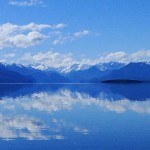 One of the marvels of positive thinking combined with non-attachment to outcome is that you tend to always get what you need when you need it. Whether it be that parking space in front of the theatre on Saturday night or that new client that ensures you can keep that temp staff on the payroll, letting Source figure out the how just always seems to work.
I've been going through some financial challenges lately, and something always turns up at exactly the right moment to carry me through. Recently, life pointed at the opportunity of some changes in my living situation, but money appeared to be a roadblock. Without having any idea how things would turn out, I just trusted that things would be fine.
It didn't take long before an opportunity presented itself that I did not expect. I am grateful. Thank you, Source, for once again showing how well you take care of me.