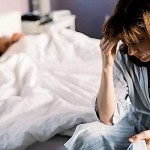 It can be difficult to know when to cash in your chips and get out of a relationship. One of the crucial aspects of this question is how you feel. When we're under extreme pressure, the temptation to leave the relationship can be almost overwhelming.
Surprisingly, this could be all the more reason to remain engaged in the relationship. The urge to flee can confuse our ability to recognize that the relationship itself may have unfinished business. If we just leave, we may wind up carrying forth unresolved patterns of behaviour from the current relationship into a new one.
When considering whether you're ready to leave, look at how well you're feeling. It's best to be well aligned with your desires prior to leaving a relationship. You may need to do some inner work before you're ready to head off on your own.
Being in vibrational harmony with your desires is the secret to manifesting. Moreover, you may find that once you're in alignment with your desires, the relationship you're in may shift in ways that make you no longer want to leave.
When you're in alignment with your desires, you'll be happy whether you stay or leave. Interesting, isn't it?