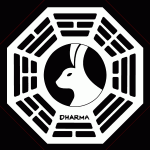 One of the great truths of our relationships is that they mirror all that resides within us. How we behave within a relationship directly relates to how we relate to both ourselves and others. As such, whenever you're experiencing conflict in a relationship, you're experiencing inner conflict. One does not exist apart from the other.
Due to this behavioural connection, one can very nicely use relationships as a barometer for determining one's emotional relationship with Self. For those of us who have embarked on a path of growth and development, the ability to know where you are at a glance is invaluable.
One of the ultimate benefits of recognizing that our relationships serve as mirrors with which to see ourselves is that we have a near-instant means of noting when we're struggling inside. Many of us are oblivious to internal stresses and pretty much only see external pressures and conflict. By virtue of seeing external conflict as a manifestation of our inner unease, a fight with a loved one can act as an important flag that something within needs evaluation.
Recently, I began noticing that my relationships with others weren't running quite as smoothly as I'd hoped. Old behaviours of withdrawing began showing themselves and it didn't take long for me to find myself in a rut. Thankfully, I was able to remind myself that everything I was experiencing externally was a direct representation of stuff I needed to deal with within myself. As soon as I took full ownership of the stress I was encountering, a huge weight lifted. And, quite literally, things improved within minutes.
Many of us have been taught that things happen to us, largely outside our ability to control. This view, while convenient, allows for very little empowerment in one's growth process. It's important to take ownership of everything we experience, for that is where our true power comes into play. Moreover, as a close friend reminded me the other weekend, it's not just a matter of taking ownership of the negative things in life; it's up to us to take ownership of all the good stuff we experience, too.
When you take responsibility for creating a peak experience, or even just having a good day at the office, you empower yourself to create more of the same. It's building a solid foundation upon which to build more goodness. So take ownership, both the bad AND the good. The balance will hold you in good stead and give you something positive to enjoy along with the negative that you wish to fix.
Personal growth can seem like going through the looking glass into a world of the unknown, but if you keep in mind that you've created it all through what you've learned through your cultural lessons and personal relationships, it becomes easier to manage. And just as we learn our behaviours, we can unlearn them given enough time, love and understanding.